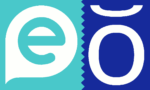 Having been involved in testing an open-source XMPP web client (JSXC) against ejabberd and Prosody, I have noticed the following differences that I would like to share, to make it easier for you to decide. Please note that I have done more with ejabberd, so there will naturally be more nitpicking there, but also more praise.
ejabberd
Pros
Cons
Prosody
Pros
Cons
You want it? Now?
Great! Setting up your own XMPP server is easy, if you have some experience administering a Linux server. For some additional guidance, we created some how-to documents. They are dedicated to setting up an XMPP server for a Nextcloud+JSXC combo, which frees you from some configuration tasks, including the user management. However, they provide a good starting point for setting up any XMPP server, or any server which is supposed to support encrypted connection, for that matter.
Security is easy and cheap these days. There is no excuse anymore for not having encryption built-in!
More…
Are you aware of additional differences? (An earlier version of this post also appeared on StackExchange, so there might be additional comments.)